Nestled along the picturesque coastline of Kenya, Diani Beach stands as an alluring haven for travelers seeking an unforgettable coastal escape. With its stunning white sandy beaches, vibrant marine life, and a plethora of activities, Diani Beach promises a remarkable vacation experience. Whether you're a relaxation seeker, an adventure enthusiast, or a cultural explorer, Diani Beach has something for everyone. Let's embark on a virtual journey to this tropical paradise and discover what makes it a must-visit destination for tourists.
Pristine White Sandy Beaches
Diani Beach's charm is defined by its powdery white sandy shores that stretch for miles, inviting you to unwind and bask in the sun's warm embrace. The tranquil atmosphere and mesmerizing Indian Ocean views create an ideal backdrop for relaxation and rejuvenation.
Dive into a World of Marine Wonders
For underwater enthusiasts, Diani Beach offers a captivating world beneath the waves. The coral reefs teem with vibrant marine life, making it a haven for snorkeling and diving. Explore the kaleidoscopic coral formations and encounter a diverse array of sea creatures, making every dive a breathtaking adventure.
Thrilling Water Sports
Adventure-seekers are in for a treat with Diani's array of water sports activities. Feel the wind in your hair as you kite surf, windsurf, kayak, jet ski, or paddleboard on the pristine waters. The consistent wind conditions make Diani an exhilarating destination for these adrenaline-pumping activities. Tourists could also go to PrideInn Diani to engage in water sports at their newly launched Aqua Park.
Discover Shimba Hills National Reserve
Just a short distance away, the Shimba Hills National Reserve offers a unique blend of coastal and wildlife experiences. Encounter rare Sable antelopes and explore the lush landscape, all while enjoying panoramic views of Diani's coastline.
Dolphin Encounters
Set sail on a boat tour and witness the grace of dolphins playing in their natural habitat. Diani Beach provides the rare opportunity to swim with these majestic creatures, creating memories that will last a lifetime.
Chale Island: A Hidden Paradise
Escape to Chale Island, a private oasis of beauty and tranquility. With its breathtaking beaches and lush surroundings, this island offers a blissful retreat for those seeking seclusion and luxury.
Vibrant Nightlife
As the sun sets, Diani's vibrant nightlife comes to life. Beach bars, clubs, and restaurants such as Pweza Restaurant at PrideInn Diani, offer a range of entertainment options, from live music to cultural performances, ensuring your evenings are as memorable as your days.
Accommodation for Every Taste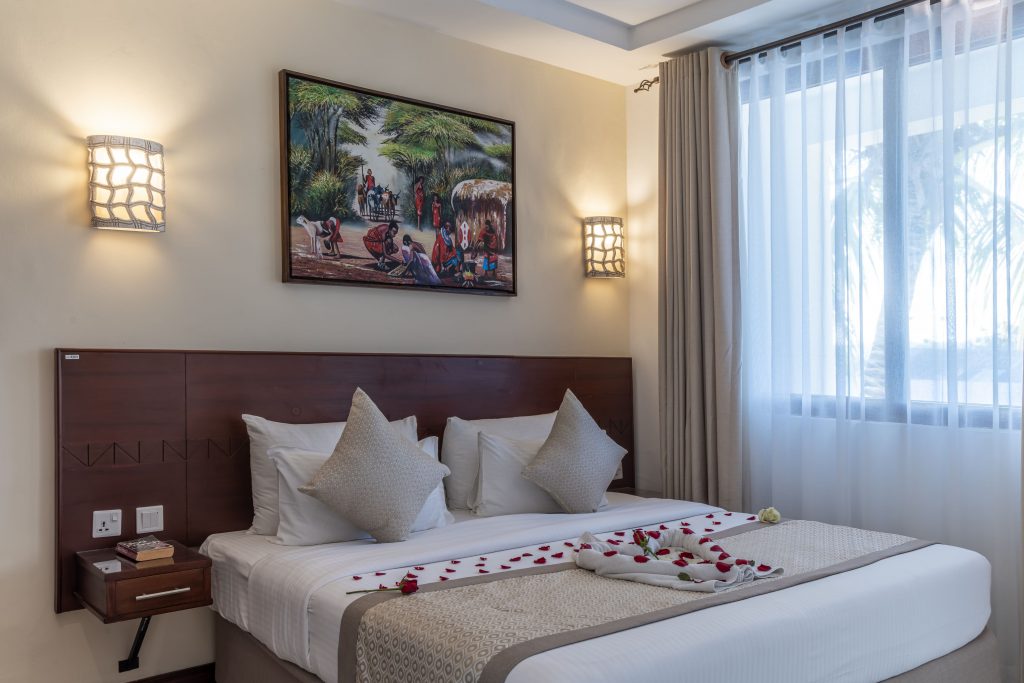 From luxurious resorts and charming boutique hotels to budget-friendly lodges and guesthouses, Diani offers a diverse range of accommodations to suit your preferences and budget. Tourists travelling to Diani Beach Kenya could book at PrideInn Diani, a boutique hotel located at the heart of Diani near the beach.
Tee Off by the Sea
Golf aficionados can tee off at the Diani Beach Golf Club, where an 18-hole championship course boasts stunning views of the Indian Ocean.
Immerse Yourself in Local Culture
Engage with the local community, explore bustling markets, and immerse yourself in the rich Swahili culture that defines the region.
Easy Accessibility
Diani Beach is conveniently accessible by road from Mombasa and the Moi International Airport. Domestic flights are also available to the Diani Airport, formerly Ukunda Airstrip, ensuring a hassle-free journey to paradise.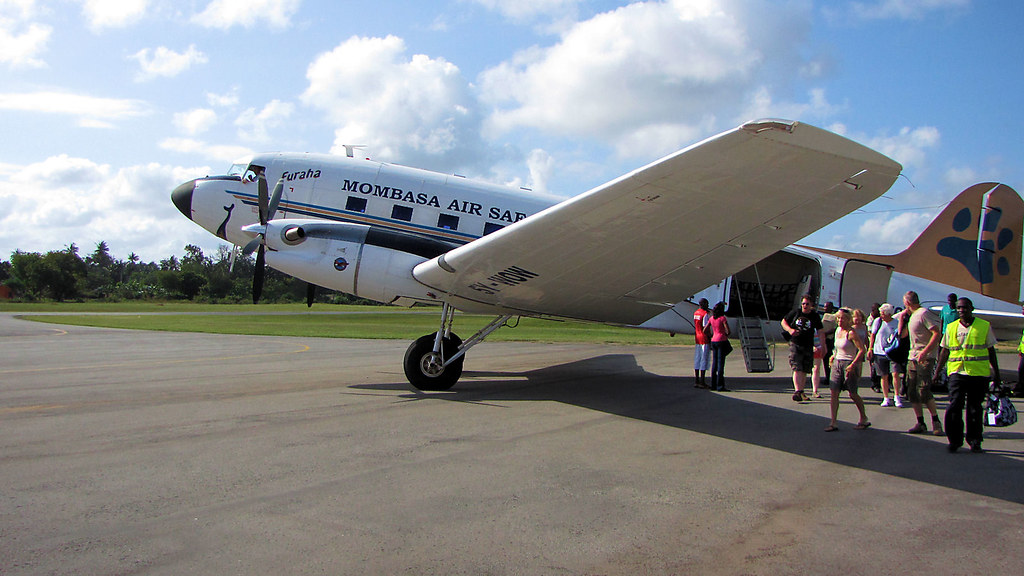 Whether you seek relaxation, adventure, cultural immersion, or a perfect blend of them all, Diani Beach welcomes you with open arms. With its breathtaking beauty and diverse activities, this coastal gem promises a vacation experience that will leave an indelible mark on your heart. Pack your bags, grab your sunscreen, and get ready to create memories that will last a lifetime at Diani Beach, Kenya.